On August 30th, Grand Farm held its second annual Autonomous Nation conference. This conference brought together policymakers from the local, state, and national levels with industry entrepreneurs and innovators to help make our region the most autonomous-friendly area in the country.
The morning conference portion was informative and inspirational, with presentations from industry leaders and state lawmakers like U.S. Senator John Hoeven. However, my favorite part came after the conference… AKA the autonomous demonstrations. Here are some of the coolest (and cutest) autonomous tools used on North Dakota farmland today.
---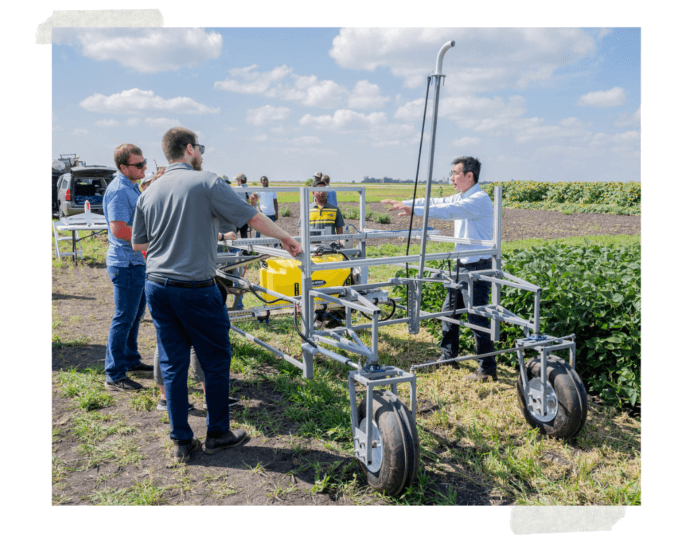 The Weedbot – NDSU
"The robotic platform's first stage of use is to collect weed imagery sensor data, and then use Artificial Intelligence to identify weeds in the field to reduce the use of herbicides. That lowers farming input costs and gives consumers healthier food products."
Read more about the Weedbot here!
---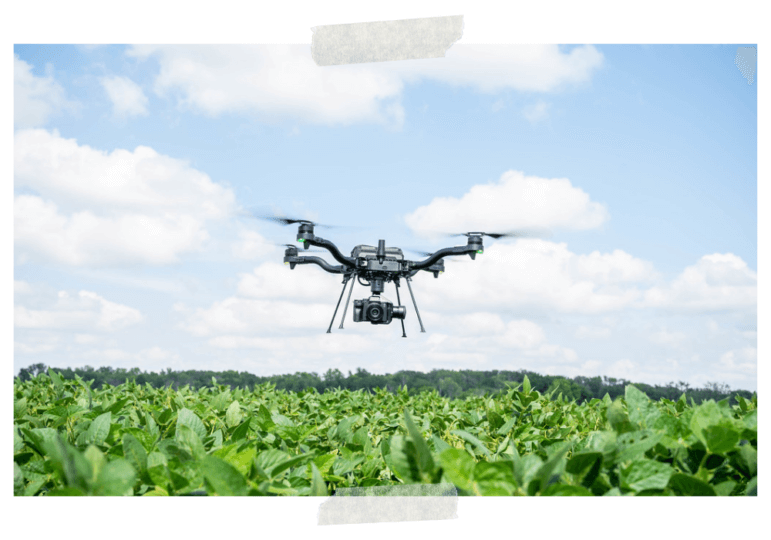 Drone – Isight Drone Services
Isight Drone Services drones can provide precision agriculture services like farm mapping, livestock counting, ranch land inspections, severe weather inspections, and more. When watching this demonstration, you could really see the precision and capabilities of this drone! It even stopped midair for a photo op.
Learn more about Isight Drone Services here!
---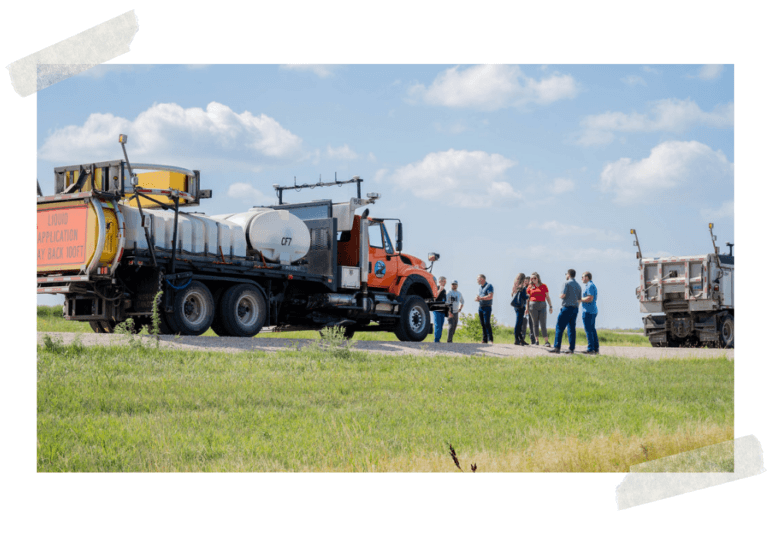 Autonomous Impact Protection Vehicle – North Dakota Department of Transportation
"The autonomous vehicle will be monitored and controlled by a human operated lead vehicle and will automatically follow behind construction equipment without putting a driver in danger."
Read about this autonomous truck here!
---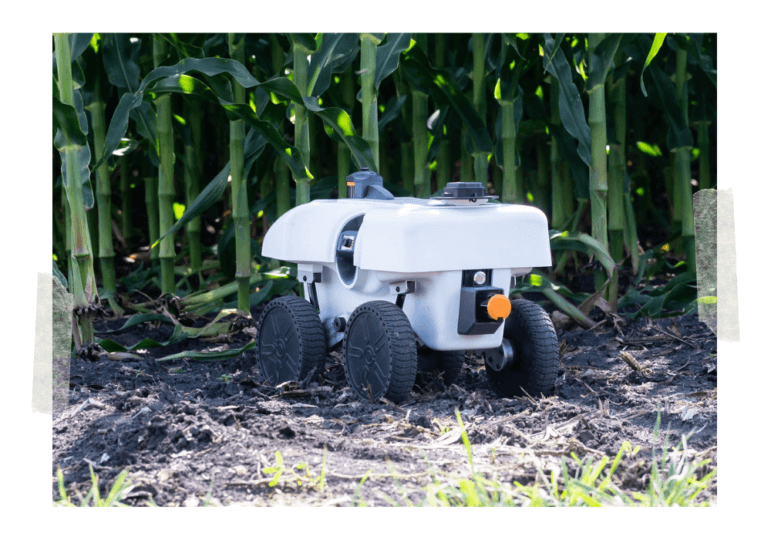 TerraSentia Robot – EarthSense
Did my introduction have you questioning, "how can an autonomous tool be cute"? This robot had us in awe and saying "aw" throughout the entire demonstration. Tiny but mighty, this vehicle automates in-field plant trait collection where drones cannot reach. "Using computer vision and machine learning, the autonomous robot is currently being taught to measure early vigor, corn ear height, soybean pods, plant biomass, and to detect and identify diseases abiotic stresses." (Research Park).
Learn about EarthSense and their technology here!
---

Pictured above: Various drones from Aerial Robotics, the University of North Dakota Research Institute for Autonomous Systems, and North Dakota State University.
---
This event truly proved that we are the midst of an autonomous breakthrough in North Dakota agriculture. Thank you to all who joined us last month. Get ready for the farming of the future!
Keep up to date with any future Grand Farm news and events by signing up for their monthly newsletter.