What is a Grand Farm Partnership?
Grand Farm enables technology to feed the world by facilitating innovations to solve some of the world's largest challenges in agriculture. Our approach combines an ecosystem of relevant stakeholders, AgTech project facilitation through our Program Management Office, and research and development at our Innovation Facility.
Whether it's access to Grand Farm events, direct dirt time to test your product, or collaboration opportunities, membership is your direct link to all activities at Grand Farm, the project management office, and the Test Site.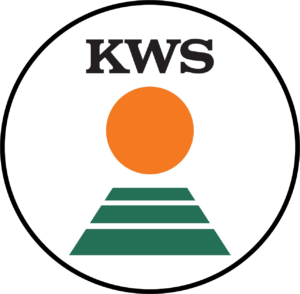 Partnering with Grand Farm
"Working with Grand Farm has been invaluable for our team. William and the team at Grand Farm have been excellent partners for us when it comes to assisting us with managing projects on the farm. They are very responsive to our needs and always follow through when asked to assist with data collection and project planning. They have also been a great networking partner, introducing us to farmers, technology companies and industry experts to aid our work."
- KWS Digital Innovation Accelerator, Grand Farm Partner
Partnership Opportunities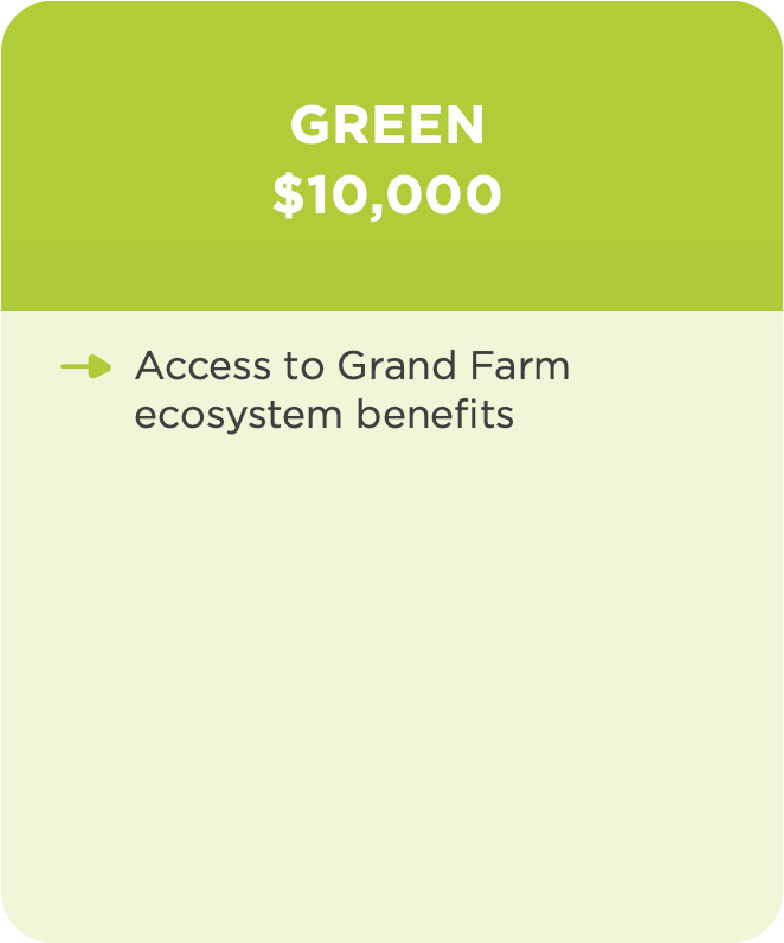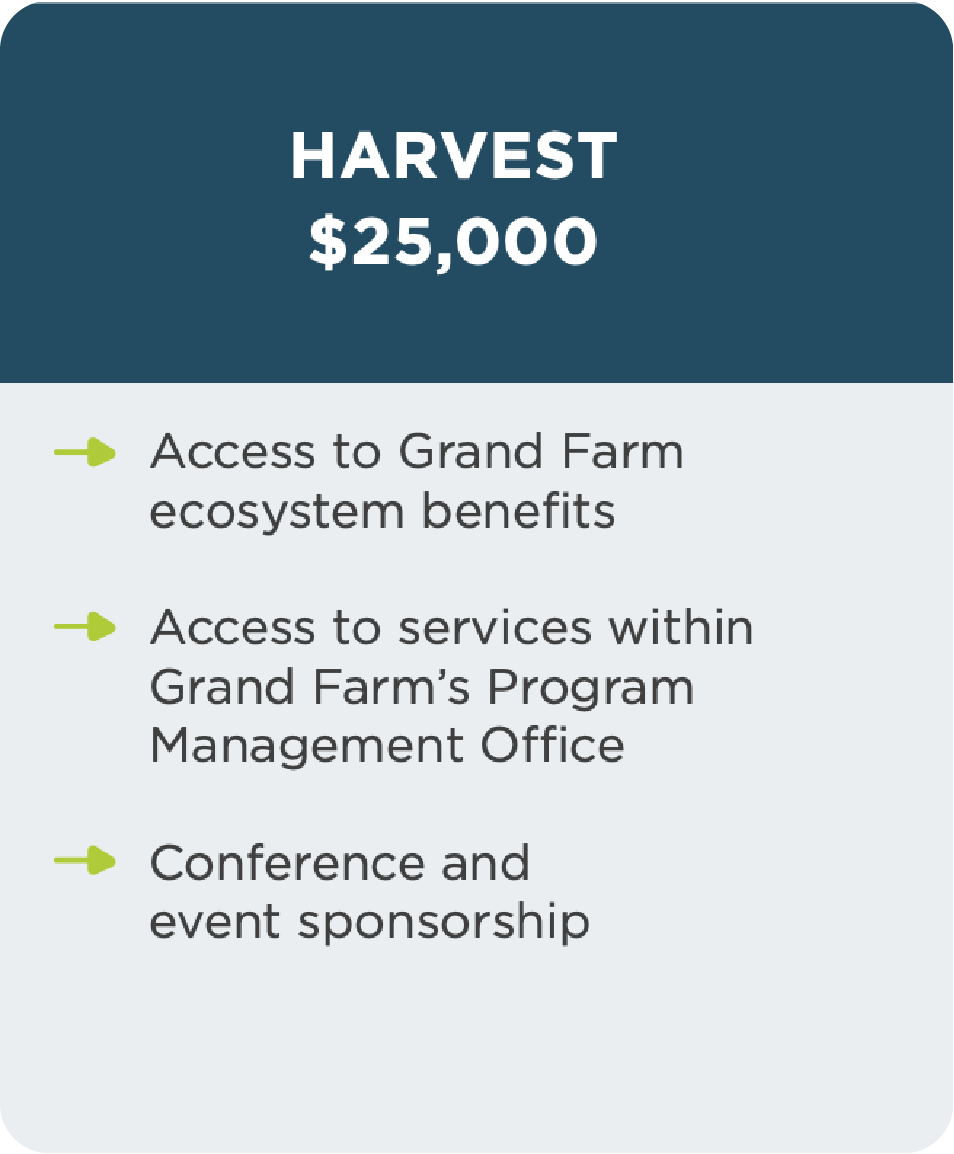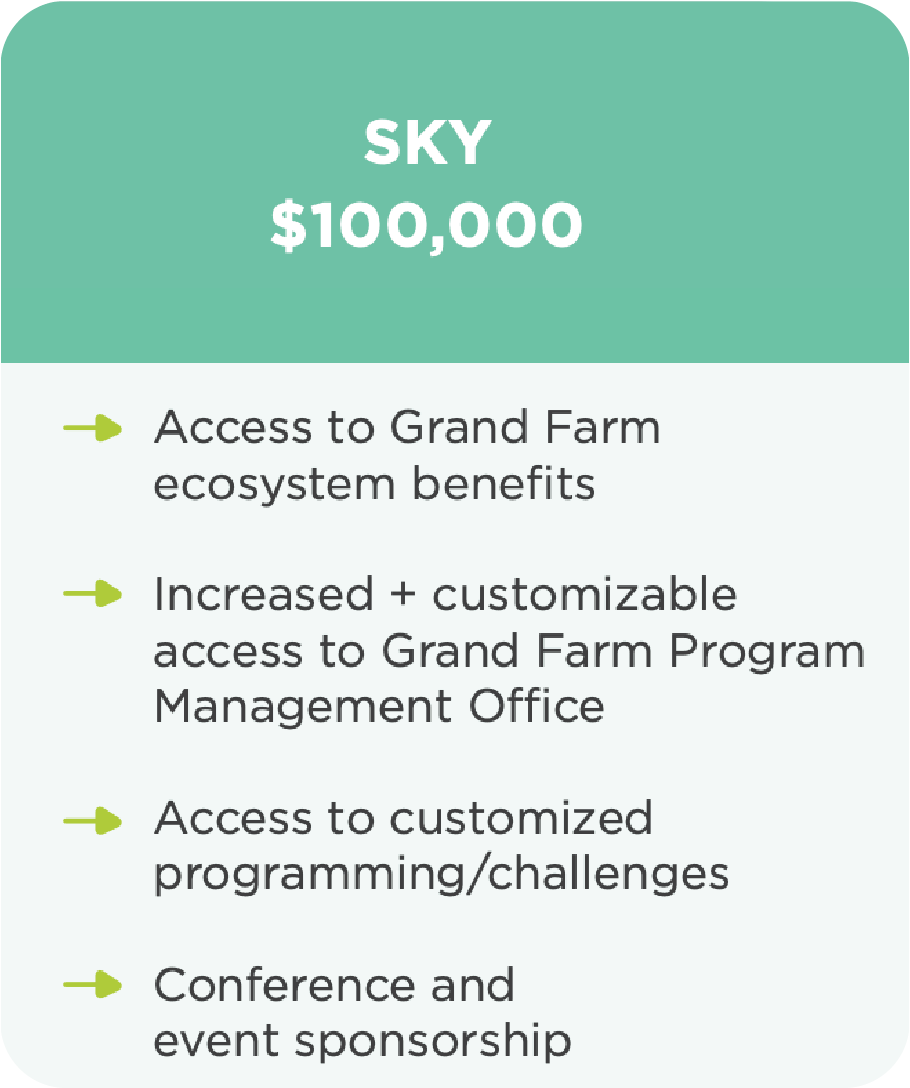 Annual Partnership Breakdown
Grand Farm is scaling a global ecosystem around innovation in agriculture. Through strategic connections, events, and promotion, we work to ensure established companies, startups, education and research institutions, growers, investors, and government are all collaborating and fostering relationships.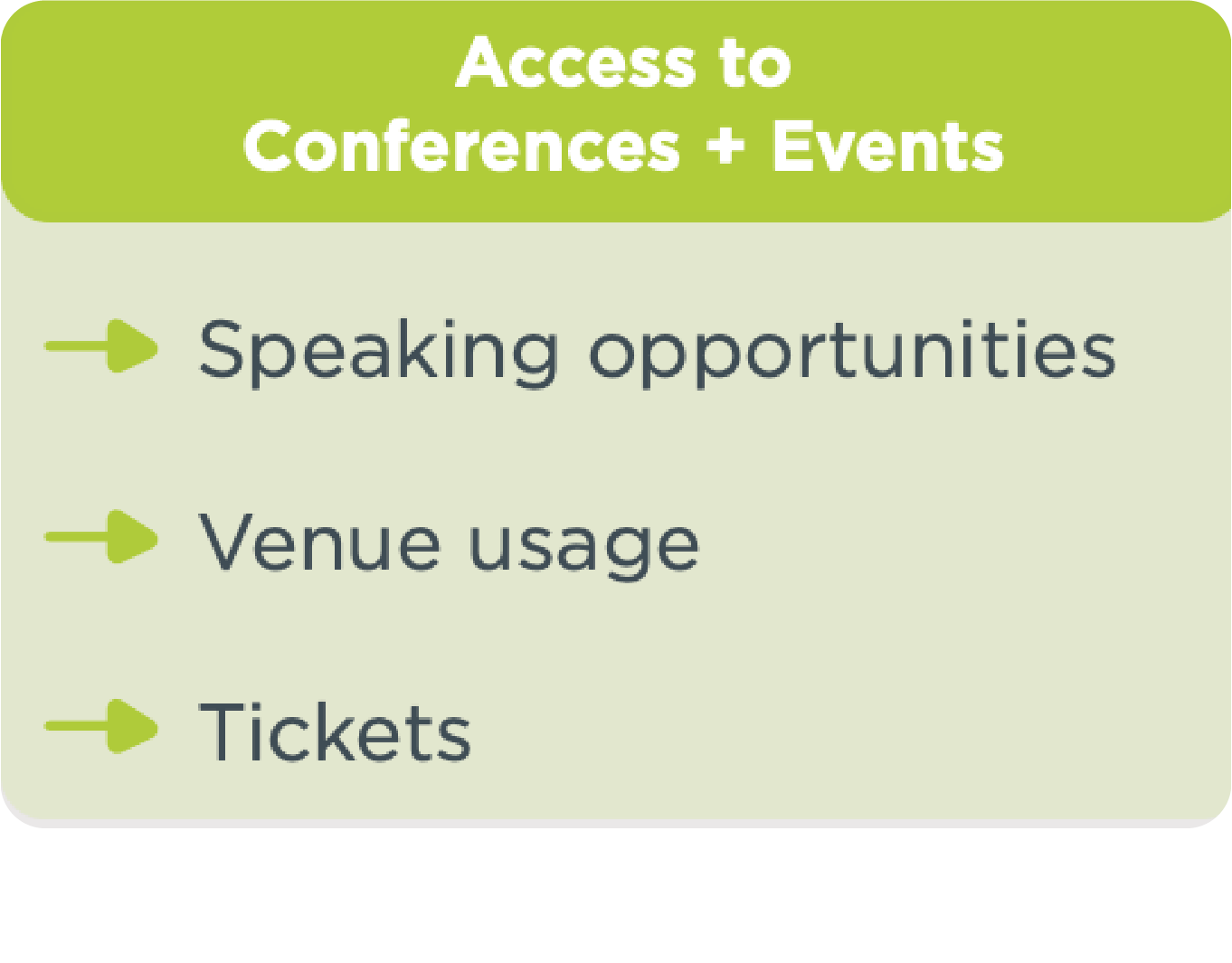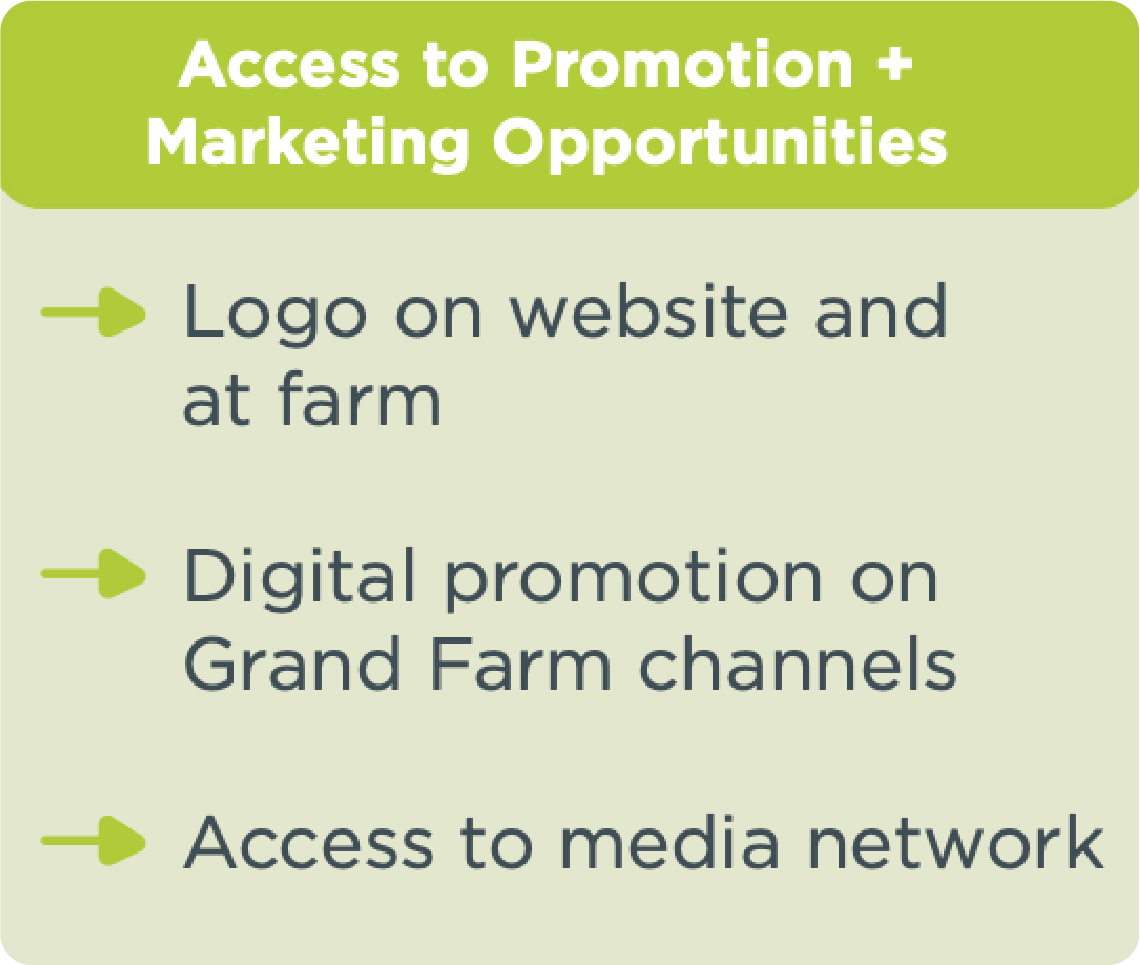 Program Management Office Benefits
Grand Farm's Program Management Office works directly with partners to facilitate innovation by providing direct capabilities and services to ease technology research, development, and validation.