"I've always known Fargo to be a very strong ag tech community and I am reminded of the number of successful startups I've seen rise up out of the community," says Craig Rupp, CEO of Sabanto, an agriculture technology provider focused on enabling autonomous field operations. He continues by saying, "I expect Grand Farm will spin off some exciting startups that will take the ag industry by storm."
Sabanto has partnered with Grand Farm with the donation of a robotic tractor. When discussing Grand Farm, North Dakota agriculture, and autonomy, Craig shared many points of views of what he sees on the horizon.
"We've deployed multiple systems performing multiple field operations in multiple fields across multiple states," said Craig. When asked what role Sabanto will be playing in the future of North Dakota agriculture, he shared: "Sabanto will be partnering with technology providers in North Dakota, solving labor issues unique to North Dakota."
"I once met a 85 year-old man from York, ND who told me, 'If you drive 100 miles in any direction, the agronomic practices change.' Unlike the hats in agriculture, it's not a one-size-fits-all. I expect these technology providers we work with will provide solutions specific to North Dakota."
When asked what the best part of partnering with Grand Farm has been, he answered, "The support from the local community. As I've said before, I've witnessed quite a lot of startup scenes across the country. Nothing compares to what I've seen in Fargo. I am honored to be a part of Grand Farm."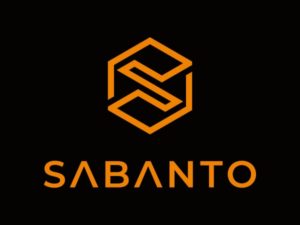 To learn more about Sabanto and their work, you can visit their website.