April 28th, 2021 from 3:00pm - 4:30pm
Innovation Bridge: Breaking Barriers and Uniting Networks is a virtual event meant to connect the ecosystems of Kansas and North Dakota. By exposing the work innovative startups are doing within the two regions, there are three main goals with the event. 
Build connections between the regions

Identify synergies that exist between the two ecosystems

Highlight innovative work being done in the regions
Eight startups will present the innovative work they're doing in agriculture and biosciences. There will then be breakout sessions for the session so you can have a chance to connect with each of them. 
This event is organized by BioKansas, an organization in Kansas aimed at building the biosciences, and Grand Farm, a nonprofit in Fargo aimed at accelerating the research and innovation into technology which will be present on the farm of the future.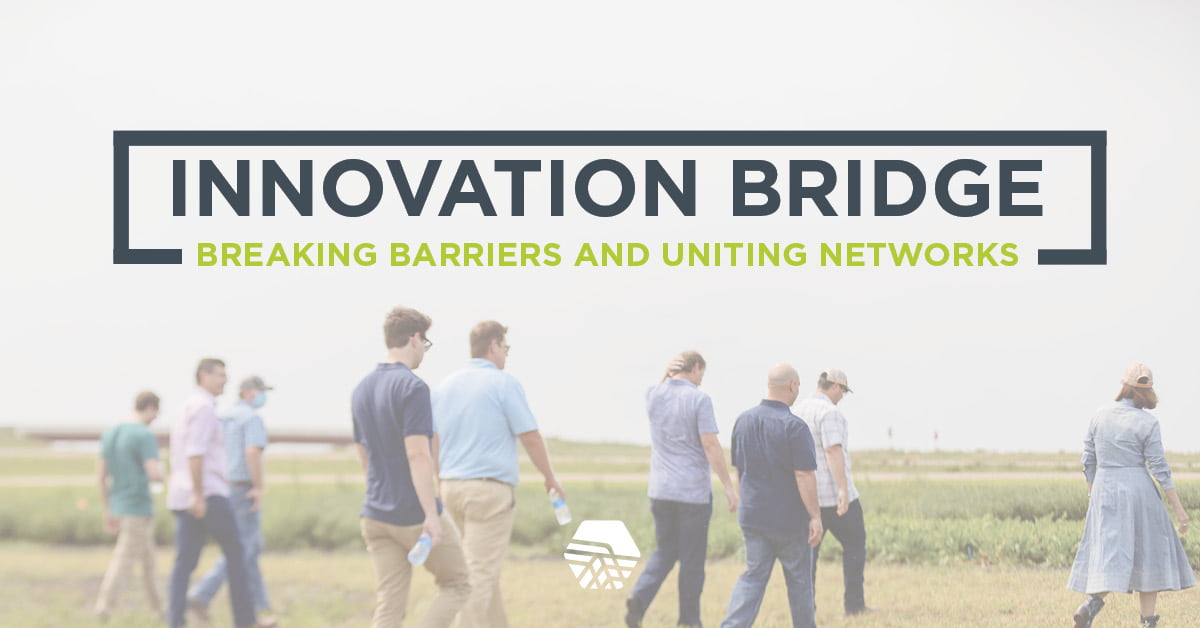 Apply to Present:
Click the link below to head to the form and apply to present at this event. We're only accepting eight startups, so spots are limited!
Attend the Event:
Click the link below to head to the registration site to attend Innovation Bridge. Registration is limited so don't wait - register now and save your spot.